Available online on European Film Factory's platform 
Directed by Tomm Moore, Nora Twomey
Italian title: Il segreto di Kells [t.l.]
Ireland, Belgium, France, United Kingdom
/
2009
/
71 min.
Colour
/
O.V.
Brendan, a twelve-year-old monk, participates in the construction of a surrounding wall to keep the abbey at bay from regular Viking assaults. His encounter with Brother Aidan, a renowned master illuminator and "guardian" of a book of fabulous illuminations that is not yet complete, will lead him on fantastic adventures. Aidan initiates Brendan into the art of illuminations, for which the young boy reveals a prodigious talent.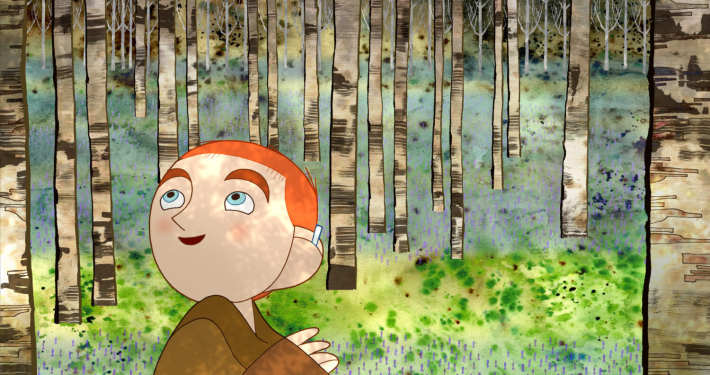 Tomm Moore
Greenpeace: There's a Monster in My Kitchen (short, 2020)
WolfWalkers (2020)
Song Of The Sea (2014)
The Prophet (segment On Love, 2014)
The Secret of Kells (2009)
Nora Twomey
The Breadwinner (2017)
The Secret of Kells (2009)
Cúilín Dualach (Backwards Boy, short, 2004)
From Darkness (short, 2002)
Wednesday 28 April from 10:00 to 11:30, teachers of secondary education (11-18 years old students) are invited to apply and participate with their classes in a masterclass with Irish director Tomm Moore and art director Ross Stewart organised by Kino Club and European Film Factory. By joining teachers give the opportunity to their students to directly discuss with the directors about their film The Secret of Kells (2009). The film is available on the European Film Factory platform.